Women Who Enjoy My Videos, Podcasts, and Facebook posts - Also Enjoyed This Report:
The Sure Way To Know Whether You're The Love Of His Life... Or Just His Friend "With Benefits: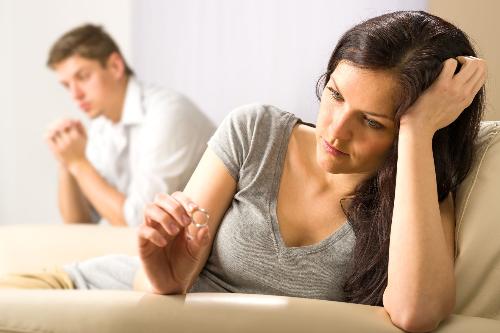 Have you ever suspected that the man you're interested in wants to "have his cake and eat it too"?
That he tells you he wants a relationship… while he secretly wants to be friends "with benefits"?
Maybe he showers you with love through text messages, before he meets you...
... But disappears for days, after...
Or maybe he tells you that he loves spending time with you...
... But tells you he doesn't want to get "too serious"...
If you suspect any of the above may be true, you must urgently read the rest of this report.
After all...
It's No Secret That Some Men Lie...!
In fact, some men will tell you what they think you want to hear. Just to string you along.
And it's hard to tell the liars from the great guys. After all, the liars say all the "right" things.
In the next three minutes or so, I'm going to show you an easy way to find out if he's actually serious about you…
…or if he's just stringing you along, to get what he wants.
I'm also going to show you what you can do to make the most desirable men fall for you…
Then how to keep them around, for good.
These are the same secrets I teach to my private coaching clients. These secrets help my women clients make good men commit:
"I owe you the BIGGEST THANK YOU!!!!!!
I started seeing this guy and I was blown away by his sheer awesomeness. I was worried I would screw it up.
I did not think in a million years he would ever be interested in someone like me, like ever....honestly. BUT HE ASKED ME TO BE EXCLUSIVE TONIGHT! This is just unreal.
I will watch and study your videos every single day until I marry this man. Thank you from the bottom of my heart!
- Debbie H

---
"Things have been amazing and I have you to thank for them!
Before I learned from you, I was constantly worried about him seeing someone else because things were so dull between us.
Now, he treats me like a queen and I feel like I'm on top of the world!
I highly recommend Carlos to any woman looking to have incredible relationships with men!
- Anita A. - PA

---
"I feel so much more confident in myself.
Before, I would drive myself insane overthinking about why things weren't working out for me with men.
Watching your program gave me an inside look of the male psyche and helped me realize my errors!
I went from 0 guys in my life to three awesome potential guys who are interested. I really do have the ability to pick!
It's liberating and empowering. Thank you, Carlos!"
- Emma O - Norristown, PA
And now, you can get your hands on all of my secret signals in a landmark new program I like to call,
"How To Read His Signals"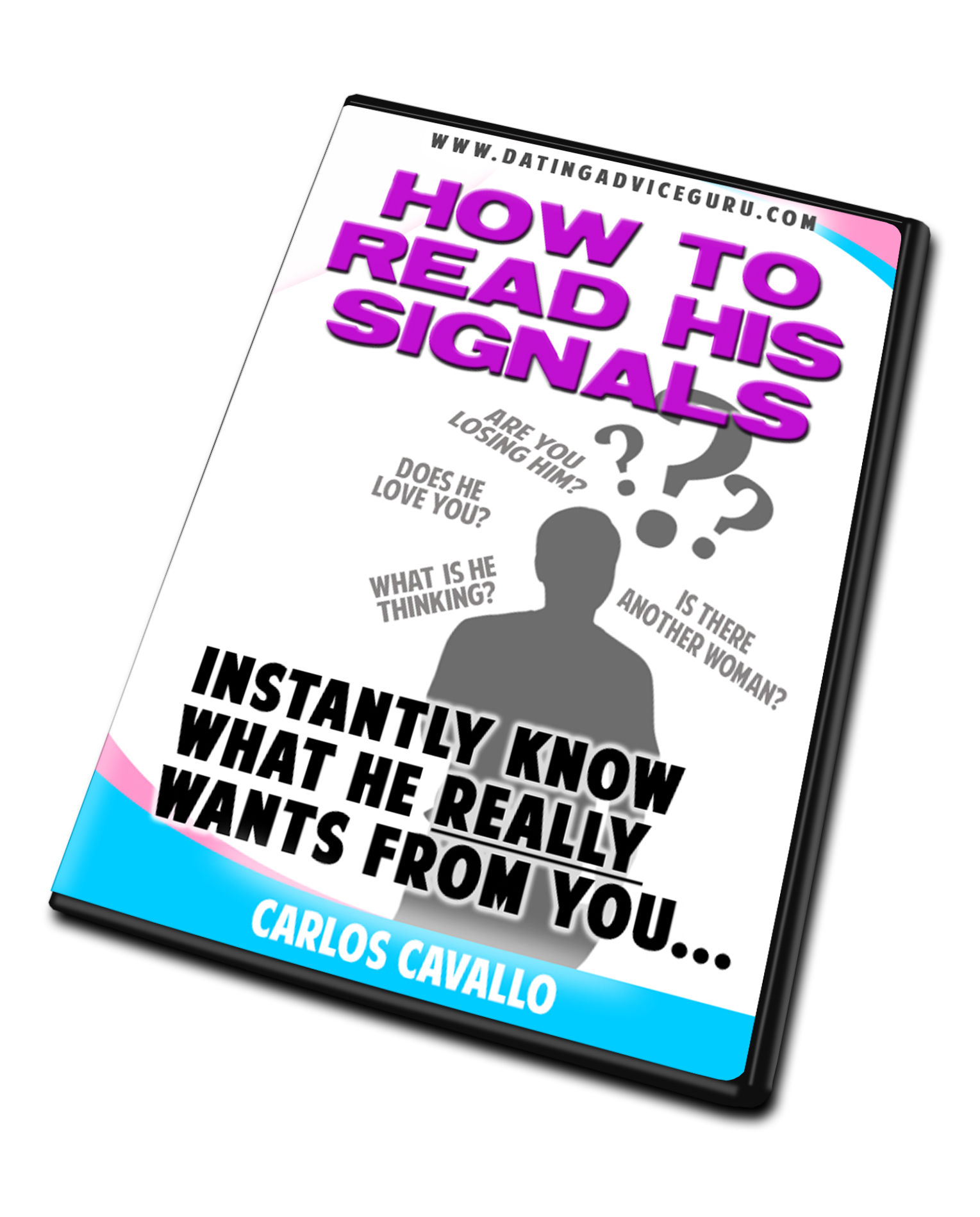 After you experience How To Read His Signals, you'll see the male mind laid out before you...
… As if there was a secret language -
You could now see THE TRUTH finally pouring from the lips of every attractive man you meet.

Inside How To Read His Signals,

Here's What You'll Learn:
Is he cheating? Ask him about his favorite sports team. The answer will tell you more than he knows…
How to use social media to drive attractive men wild You know he's going to Google you. So make sure this picture show up first.
Why he hasn't called yet (and what to do about it)
Think you should skip "Netflix and Chill'? Think again: Get a quick peek at his favorite movies and I'll show you what he's going to be like in bed even if you don't hook up for five or six more dates
Is this "bad boy" right, for you? Truth is, some adventurous men make the best partners… and there's an easy way to tell if he's the one who will break your heart…
The thing you were taught as a young girl that makes the most kind, confident, successful men... want to run for the hills!
Does he text? Call? Email? Prefer to meet in person? Here's what each says about the man he'll be six months from now…


Claim your copy of "How To Read His Signals" — Just click this button: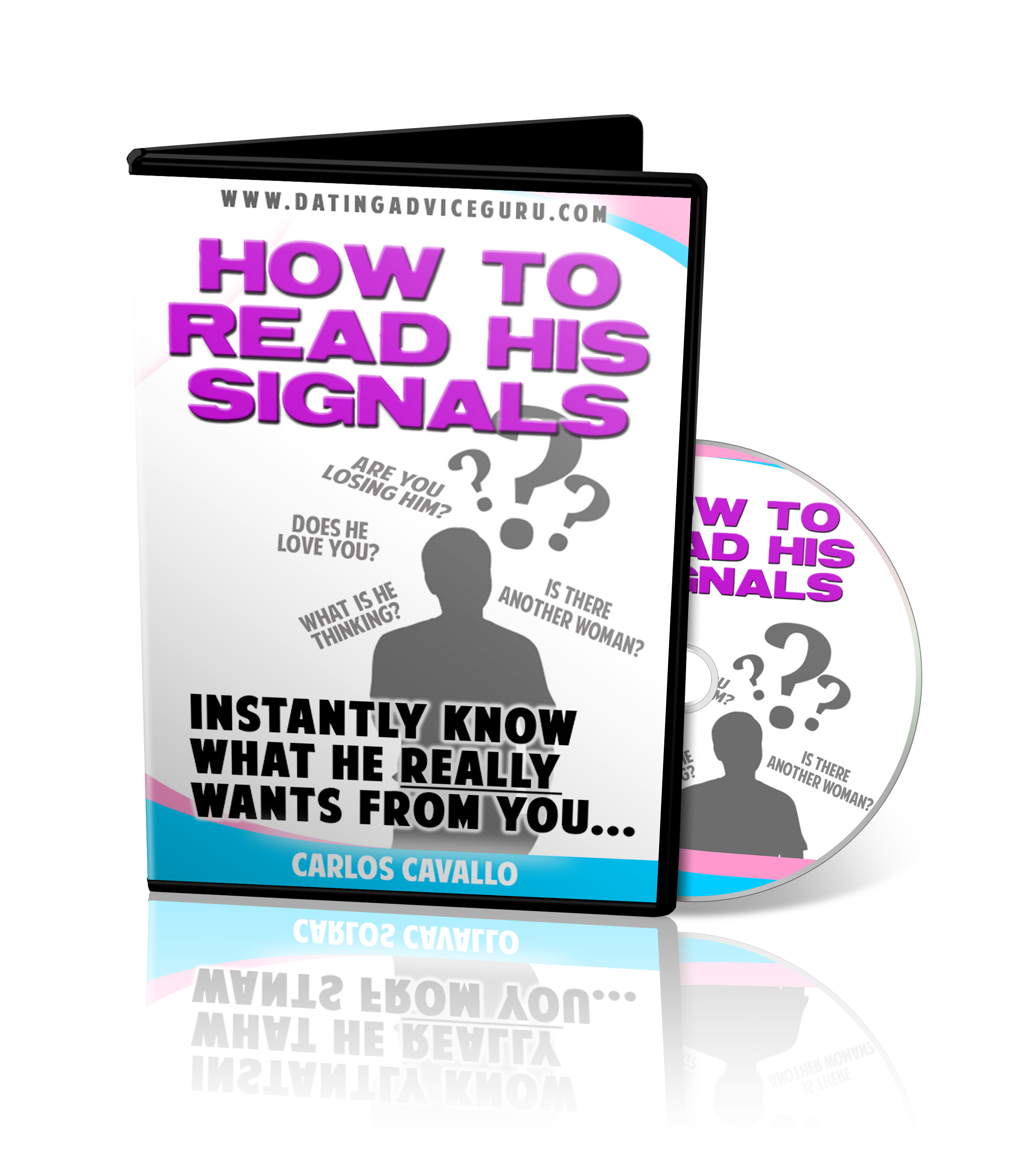 How To Read His Signals is the simplest way for you to have an incredibly fulfilling, loving, lasting relationship with the man you desire.

Here's MORE Of What You Get:
7 "sneaky" attraction strategies that are completely undetectable by men - so that get you into his heart - and his love - as soon as possible...
The ONE basic Love Principle that most women miss completely - this is the "heart" of emotional power with guys - and it has nothing to do with sleeping with him on the third date!
5 Ways To Know If He Loves You - and an easy way to know if he'll ever truly commit to you!
10 Crystal Clear Signs He's Leading You On - and the 8 Reasons Guys Lead Women On - waste no more time on losers!
9 Blockers that stop romance between you and him dead in its tracks - eliminate these and watch the romance between you bloom to a "rom-com" level
There are 20 Body Language Signals men give when they're interested in you - see how many of these you spot next time you're out with an attractive guy!
BONUS: 10 "Laws of Attraction" your mom never taught you - and 7 signs he's NOT interested so you can stop wasting time and energy on him - AND avoid feeling embarrassed or rejected...
BONUS: 6 Healthy Ways to read a man on the first date - so you get an instant report on what kind of guy he really is - without having to wait...
And MUCH much more...
BONUS: Free Access To
My VIP Insider's Club...
(OPTIONAL)

As a very special one-time bonus, I'm going to pay for your first 14 days of access to my brand new Perfect Passion Insider's Club coaching program.
Here's how it works: Order now, and I'll give you 14 days FREE access to my Insider's Club mentoring.
Each week you'll receive access to new step-by-step classes on creating an unbreakable connection with him, and getting the guy you want.
If you choose not to continue, it's completely optional, and you can cancel with a click of a button.

Included in each session are roadmaps for:
What to say and how to say it to make sure he only wants you and fantasizes about you...


How to text him, email him, and how to spice up your communication to create an unstoppable romance...


Ultimate inner confidence with men - so you never have to look needy or insecure, and he's always dying to see you...!


Finding The Right Guy - my insider tips on how to choose the right guy - right down to the questions you can ask that will figure out if he's your true soulmate...


How to keep him attracted and addicted to you - ADVANCED male psychology that shows you how to bypass his resistance and have him begging you to be your boyfriend (and even to marry you...)


And much MUCH more...
"What A Shame I Did Not Find This Sooner..."
"WOW! finally a REAL honest to goodness set of information, skillfully delivered with truly easy to understand format and content.
"Not only is Carlos right on the money as far as his content, but his style of presentation makes the whole program a joy to listen to and watch!
"Inside scoop - heart to heart, no-holds-barred information from a MAN who knows... what better source could we ask for!"
- Robin S. - Lincoln, NE
If you're like most women, you know a powerfully fulfilling romantic relationship is one of the most rewarding experiences life can offer.
Which is why I wanted these powerful trainings to be available to as many women as possible...

This is why 'How To Read His Signals' and 'Perfect Passion Insider's Club' are available to you right now at a one-time only price of $9.95.
100% Money-back Guaranteed
Why Is This Program Only $9.95?
This low price allows me to reach as many women as possible. I have a goal of helping one million women get engaged over the next 10 years, and I want you to be a part of it!
And this is a steal - Especially when you consider 'How To Read His Signals' is protected by a 100% money back guarantee!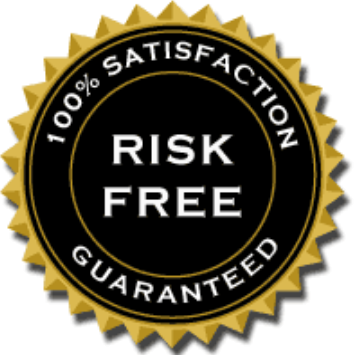 No Risk Guarantee:
If for any reason you think the video, audio, and report isn't the best $9.95 you've ever spent just send me an email and I'll gladly refund your every penny.
Just send me an email for a refund...

CLICK HERE To Get Your Copy Of How To Read His Signals System For Just $9.95
Only 250 Copies Left At This Price
If you're still on this page and haven't clicked the Get My Download button yet, here's something you should know:
I'm only going to offer this program to 500 women at this price. After that, I'll be raising the price, or taking this offer down.
Click the Get My Download button you see below to get started now.
CHARTER PRICING:
Your Price:
First 500 Copies...
$9.95
* Limited Time Only
500-2000...
$27.00
2000 and Over...
$47.00
Price Today: $47.00 $27.00 $17.00
Today Only $9.95
Here's what you do to order... Have your MasterCard, American Express or Visa ready and click the big Get My Download button below:

CLICK HERE To Get Your Copy Of How To Read His Signals System For Just $9.95
Finally - read his signals, avoid the mistakes - and get your man!
I'll see you inside...
- Carlos Cavallo

PS: Remember, 'How To Read His Signals' comes with FREE 14-day access to 'Perfect Passion Insider's Club' and is backed by my rock-solid NO RISK guarantee - backed up by the full faith and reputation of Clickbank.
The Insiders Club is completely OPTIONAL and up to you - but you'll want to take advantage of this limited time special...
This is an easy decision to make. Order NOW while it's fresh on your mind.
CLICK HERE To Get Your Copy Of How To Read His Signals System For Just $9.95
Remember...
Your order is backed by my 90-day money-back guarantee
Your order is processed by ClickBank.com, the world's most trusted internet retailer.
You will receive access to the entire program immediately; there are no shipping fees.
---
Total Value: $423.00
$97 $47 $29

TODAY ONLY: $9.95
*Please Read*
Note that the bonus free trial to the Perfect Passion Insiders club is
completely optional - HOWEVER
most of our members will opt for this opportunity as you'll be learning more advanced skills for building your intimate connection and without the
Perfect Passion Insiders club
you'd be missing out. (You don't need to do anything, just hit the add to cart button below to get instant access to Passion Phrases and the bonus free trial of the Perfect Passion Insiders club.) If you decide to stay on after your free trial, it's only $37 per month - and you can cancel ANYTIME! And each week you'll receive brand new love & commitment secrets including:
Insider Tips & Advanced Desire Secrets Videos
, and more interviews with dating gurus.